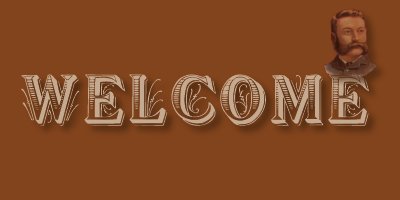 "The March King - Page 2"

By 1880, the Commandant of Marines had grown unhappy with the direction of the Marine Band, and asked John Philip Sousa to become its fourteenth leader.




Under his direction the band played concerts at the White House, the Marine Barracks at Eighth and I, and on the Capitol Plaza. Between 1880 and 1892 Sousa conducted "The President's Own", serving under presidents Hayes, Garfield, Cleveland, Arthur and Harrison. In 1891 Sousa received President Benjamin Harrison's permission to take the band on a national tour, an annual event ever since. Sousa's showmanship and executive musical ability made the band a success from coast to coast.



In 1888, John composed "Semper Fidelis" which was later adopted as the official march of the Marine Corps. John Phillip Sousa was beginning to become famous as a composer of Marches; the public began to call him "The March King". In 1889 he wrote "The Washington Post March". The dance craze known as "The Two-Step" had swept through Europe and the United Sates at this time, and "The Washington Post March" became the standard to accompany it.

By 1892, Sousa, and his Band manager David Blakely, had become unhappy with the handling of the advance public relations work being done, and the lack of financial success. Realizing that a touring band could be quite profitable, and urged to do so by Blakely, Sousa obtained his discharge from the Marine Corps and formed his own band. The original name of the band was "Sousa's New Marine Band", but criticism from Washington forced the withdrawal of the name.
It would be known simply as "Sousa's Band".