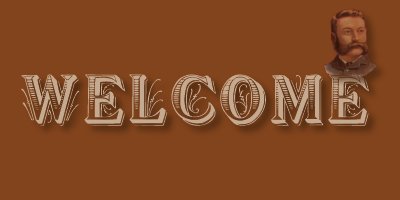 "The March King"

On most any 4th of July - Independence Day! - Americans can hear, at parades, picnics, on televison, radio, -everywhere! - March music being played. For most Americans the very sound of a March will bring a thrill of Patriotism to their hearts. Even the most jaded politically finds a certain pulse-pounding excitement begin when the first strains fill the air. The most popular Marches, and the most recognizable for Americans are those composed by John Phillip Sousa - The March King.



John Phillip Sousa, the 3rd of 10 children, was born in Washington D.C. on November 6th, 1854. His father, Juan Antonio Sousa, was born in Spain of Portugese parents; his mother, Maria Elisabeth Trinkhaus, was Bavarian. John Phillip's father played trombone in the U.S. Marine Band, so the son grew up around Military music. John Phillip began his musical studies around the age of six, studying voice, violin, piano, flute, cornet, baritone, trombone and alto horn. ( I have trouble with a simple guitar! - benning76)
His parents could not afford to send him to Europe to study music. Sousa later said, "I feel better off as it is, for I may therefore consider myself a truly American composer."



In 1867, when John Philip Sousa was thirteen, he decided to run away from home and join the circus. His father found out what his son was planning and discussed the problem with the commandant. Mr. Sousa thought his son needed the training and discipline of the Corps. The commandant agreed, and John was enlisted as an apprentice, a common practice in 1868. John and his father would serve together in the Marine Band until 1875.
Meanwhile, in 1872, John Phillip Sousa published his first composition, "Moonlight on the Potomac Waltzes".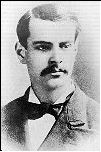 In 1875, John Phillip received his discharge from the U.S. Marines Corps, and began performing (on violin), touring and eventually conducting theater orchestras. He even conducted Gilbert & Sullivan's H.M.S. Pinafore on Broadway. His father stayed in Washington and worked for the Marine Commandant as a cabinetmaker.

It was in 1879, in February of that year, that John met "Jennie" during rehearsals of H.M.S.Pinafore. John Phillip Sousa married Jane van Middlesworth Bellis on December 30th, 1879.